Game of the Week #447
The Tata Steel Chess Tournament has started and it's a pleasure to watch real over the board top level chess again. Germany's hope Alexander Donchenko was invited in the last minute and had a rough start, but is beginning to recover. Dutch chess fans are happy to see that Jorden Van Foreest is holding up well against the world's very best.
Our Game of the Week is the encounter between Caruana and Duda, with both an amazing attacking performance and an equally amazing defending performance.
Warm-up question: What would you play here with White?
---
Practical Chess Strategy: The Bishop
When it comes to strategy, one of the key things that chess professionals understand much better than amateur players is the role of the bishop which is the key theme on this video course.
---
This week's show
---

It's a problem every player encounters when he stands better in a game: how to convert his plus into a full point? In this DVD the author answers this difficult question of chess strategy, considering both the psychological aspects of the realisation of an advantage and the technical methods.
---
Watch previous shows
---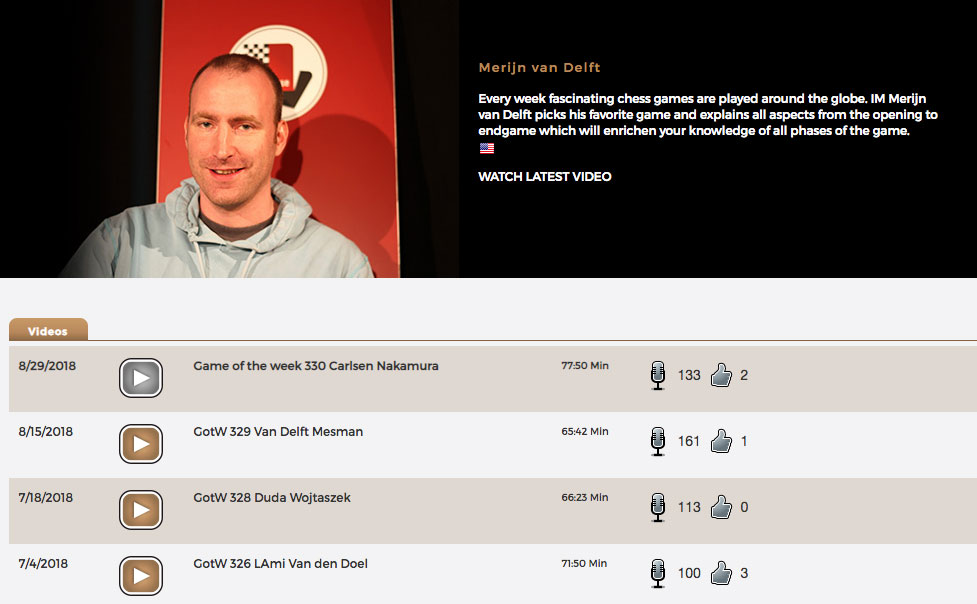 Many more Game of the Week shows are available in ChessBase Videos
Links