Vedanta Women's League to Start from Feb 28, Jerseys Unveiled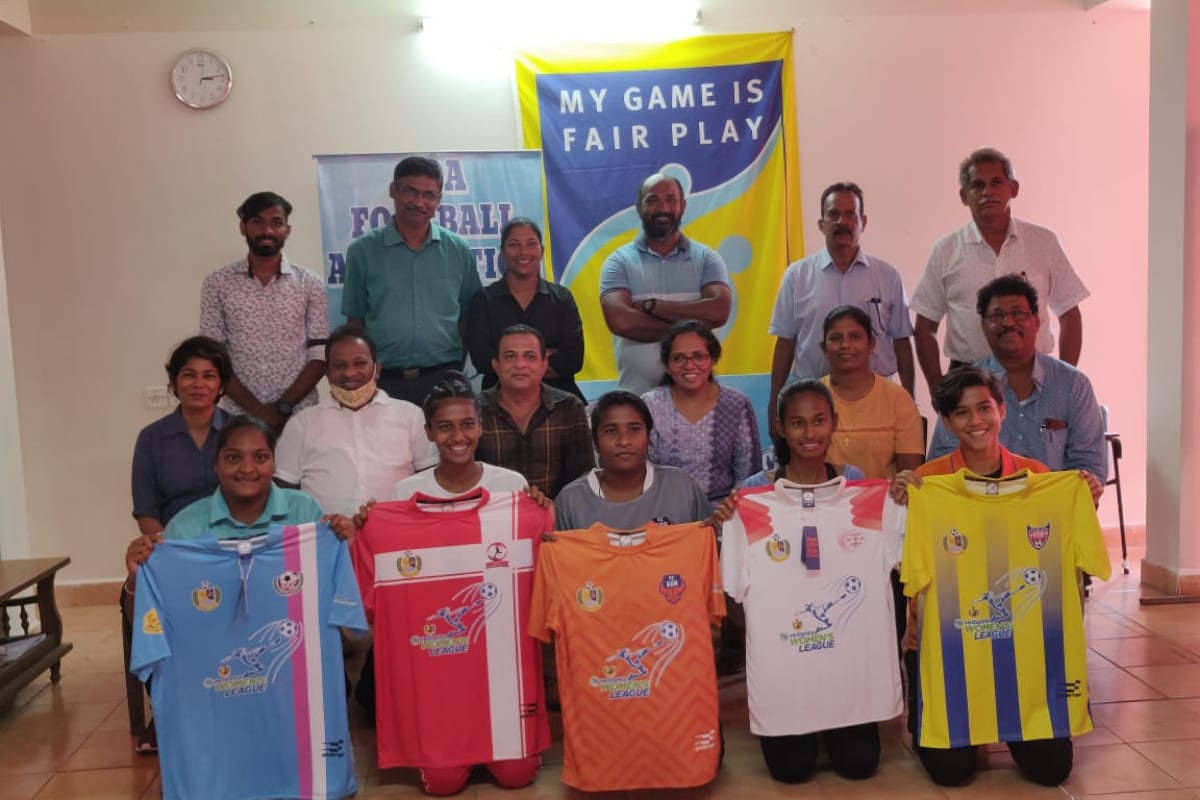 All five participating teams of the 4th edition of GFA Vedanta Women's Football League unveiled their new jerseys, at Duler Stadium, Mapusa, which kicks off from 28th February.
Churchill Alemao, president, Goa Football Association (GFA), Leena Verenkar, Group CSR Head, Vedanta Limited, Jovito Lopes, secretary, GBA were present, along with captains and the team management.
The upcoming 4th edition of GFA Vedanta Women's League will see the participation of more than 100 aspiring footballers from across the state of Goa.
"We at GFA are dedicated towards the upliftment of Football across the state through various developmental programs. Vedanta Women's league is one of its kind platform launched by GFA in Collaboration with Vedanta, is turning out to be another great milestone in our endeavor towards not only raising the standard of football but also extending the boundaries of football initiative," said GFA president Churchill Alemao.
"I congratulate Vedanta for partnering with GFA in devising this prestigious platform for Women footballers in the state. I am extremely happy & equally excited about 4th edition of Vedanta Women's League," he added.
"At Vedanta we are committed towards holistic development of communities through our structured CSR Interventions and robust community engagements. We believe that Sports is very powerful medium to engage with communities and India has a huge potential to excel manifold in sports," said Leena Verenkar, Group CSR Head, Vedanta Limited.
"Vedanta Sports is contributing towards the development of sports across the country including football, archery etc. Sesa Football Academy is contributing towards development of football for more than 20 years and Vedanta Women's League is an extension of our endeavour to widen the reach of our sports development initiative. Vedanta sports is committed to nurturing the sports talents across India in order to take Indian sports to the greater heights," she added.