Why is BJP's Hindutva politics failing in Tamil Nadu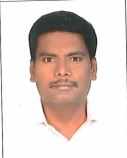 It is quite surprising for most of the North Indian BJP politician's to understand why their most successful pan India election campaign on HINDUTVA is never taking its root in Tamil Nadu. A state that almost has round the year Hindu religious festivals and having the most disciple's or staunch devotees, yet could not break the ground on Hindutva politics. To understand that, one should know the tradition, culture and heritage of this magnificent state that has four International Airports, enormous domestic airports, three internationally recognized sea ports and with numerous successful educational Institutions.
If Modi's new educational policy's ambitious target is to achieve Gross Enrolment Ratio (GER) that mean's continuation of school education to college's as 50% by 2035, Tamil Nadu has achieved close to that, around 49% long ago. Where did it start from?
Soon after Independence, when rest of the India were celebrating the success of freedom struggle, Kamraj, the then chief minister of Tamil Nadu brought the "A school A mile" scheme. He ensured that every man in the village had a primary school at his proximity. The student enrolments were not picking up as desired, as most of the school going age children were herding cattle's for their food. The outcome was the Midday meal scheme that all school attending children's would be given a free midday meal. This happened in 1954, may be a half a century later the rest of India followed that. It brought almost all school going age children to school. To avert the poverty at home, Karunanidhi brought a spectacular Public Distribution system in 1972 that ensured distribution of essential food commodities at subsidised price that the parents could offer to buy it and not depend on children's Income. Subsequently, the subsidized essential commodities scheme extended that 20 Kg of Rice was given for free for all below poverty families. By wiping out hunger at homes, the government's ensured continuity of poor children's education.
With around 50%, women population in Tamil Nadu, how could they manage to achieve around 50% GER while the national average hangs around 28%. It is obvious that without letting women pursue their education, it is impossible to achieve this GER. Here comes the twist, how the consecutive Dravidian Chief Ministers of Tamil Nadu made it happen. Though the primary school education was at the common man's proximity, the middle school and High schools were away from the villages. To ensure that traveling is not a burden to the parents, Karunanidhi brought the free Bus pass scheme for all the school children. To ensure that the girl children continue their education, he brought marriage finance assistance to all girls completing middle school that is 8th standard. The marriage scheme got further expanded during Jayalalitha's tenure and that ensured near zero drop outs of girl students. To pursue their education further, the subsequent governments gave free Bicycles for students above 10th standard and added it up with distribution of free laptops. These look like freebies in a general outlook but were meticulously worked out people welfare schemes that the students continued their education with some sort of incentives supported by government.
The Dravidian Government's believed that educating a girl will make the family a University. Their belief reaped tremendous results. The demand for higher education increased in multi-folds beyond imagination. Today, Tamil Nadu has 37 universities, 556 Engineering colleges, 449 Polytechnics, 566 Arts & science colleges serving the state, national and international students. These milestones shall be very hard to break for any other state even after 50 years from now. The most spectacular part of this statistics is that Tamil Nadu's literacy rate is around 87% and GER at close to 50%. To achieve this combination is near impossible for many of the North Indian states.
The success story in Education doesn't limit here. Tamil Nadu today has 60 Medical colleges and the government is pursuing with the dream of having a Government Medical college in each district. Through this they ensured Tamil Nadu's public health care system is to International standards in numbers.
The success in education lead to Industrial revolution that today, nation's second largest GDP contributor is Tamil Nadu. For the rest of India, it would be astonishing surprise that the surnames of Tamil public are not of their caste name. They have wiped out that Indian tradition though it was common, 50 years back.
In such a society, do emotional Hindutva religious politics gain ground? Hinduism remains integral part of Tamil society but they are sufficiently educated that they don't let those emotions drive political agenda. Divisive politics will never gain ground in Tamil Nadu. Party's that come out with constructive, progressive politics may see some light, but not the religious outfits, in whatever form and shape, they may take.
END OF ARTICLE