Shikhar Dhawan, Mithali Raj join netizens to wish Sourav Ganguly health and good recovery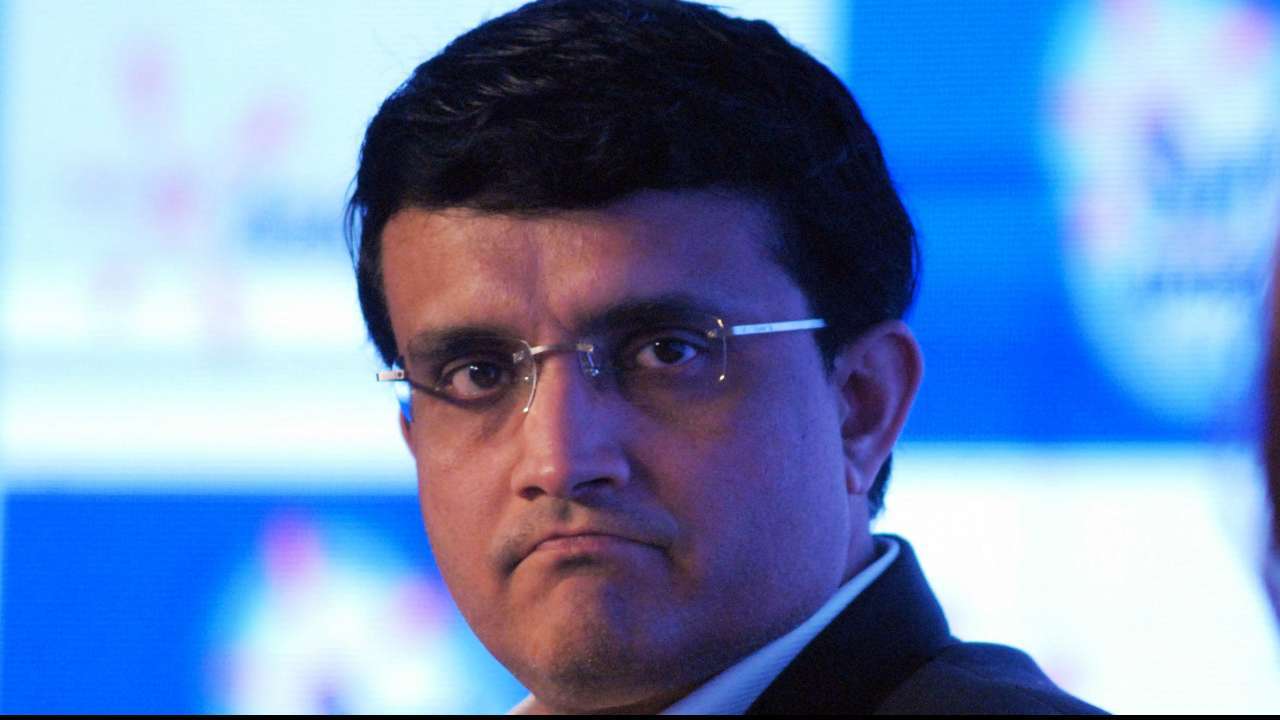 The Board of Control for Cricket in India (BCCI) president Sourav Ganguly has been admitted to the hospital again after complaining of chest pain.
According to reports, the former India captain was admitted after he complained of uneasiness and chest pain last night. Earlier this month, on January 7, Ganguly was discharged from Woodlands hospital after he underwent angioplasty.
The news has got colleagues and fans worrying as Ganguly's health is being closely monitored at the Woodlands Hospital in Kolkata. Netizens came forward to pour in wishes for the speedy recovery of the cricketer.
Sending prayers for your speedy recovery, Dada! @SGanguly99

— Shikhar Dhawan (@SDhawan25) January 27, 2021
This is really disturbing news . Praying for @SGanguly99 health and good recovery. Get well soon sir https://t.co/xcRvxnfbW1

— Mithali Raj (@M_Raj03) January 27, 2021
#SouravGanguly Praying for speedy & healthy recovery

Get well soon

— Ankush (@Ankush_R15) January 27, 2021
Hope there's nothing to worry #SouravGanguly at Apollo. pic.twitter.com/dldPJqb6dm

— Sreyashi Dey (@SreyashiDey) January 27, 2021
@SGanguly99 Get well soon Dada. Pray to God…. We are very anxious about Ur health…. Take care…. siddhartha Banerjee chandannagar

— SIDDHARTHA SANKAR BANERJEE (@SIDDHAR02525087) January 27, 2021
#SouravGanguly Get well soon dada Praying for your speedy recovery. pic.twitter.com/OoTq4onwTw

— Tushar being Indian (@TusharbeingInd1) January 27, 2021
Hoping for your speedy recovery dada @SGanguly99. Get well soon. Best wishes!

— Shailendra (@shail_dj) January 27, 2021
The only thing we're sure of is that you have and will always bounce back stronger!

Get well soon Dada! @SGanguly99

— Srinifor? (@Sriniva08498054) January 27, 2021
Earlier, Ganguly was hospitalised at 1 pm on January 2 with "chest discomfort, the heaviness of head, vomiting and a spell of dizziness" while performing physical exercise in the home gymnasium at around 11 am.
Following this, doctors had conducted angioplasty on him. On January 2, 48-year-old Ganguly was tested for the SARS-CoV-2 virus, which turned out to be negative.
When Ganguly had come to the hospital earlier, the hospital conducted tests in which he had suffered a mild heart attack and the former India skipper had blockages in three coronary arteries.
"He came in good time. One of his arteries had a critical blockage which we removed through angioplasty," Aftab Khan, a cardiologist, told reporters outside the hospital.
"He has improved, the pain in his chest has reduced. He is stable now. He has to be kept under observation for 24 hours so he will have to stay in hospital." The private hospital formed a medical board and they were regularly updating the media on Sourav Ganguly's health.