Prasant Kishor: Lateral entry to a commanding position may cause further problems in Congress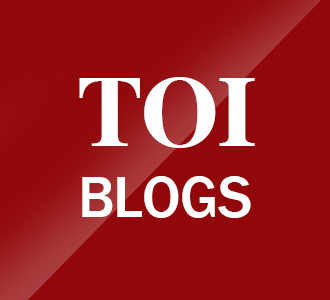 Lateral entry of various professionals into political parties has not been uncommon and all political parties at one point of time or the other have co-opted many professionals, some of them at very senior levels, to help boost either the party or party's government the way the leadership might perceive. We have many civil servants, professionals of various fields and even senior members of judiciary and defence at various layers of parties and governments and often they have performed exceedingly well at their given positions and contributed in their own unique ways for betterment of quality delivery at their respective levels.
But none of them has been granted entry into the party to revamp, reform or restructure the party so as to provide the party with a new re-engineered outlook, refabricated texture and re-energized spirit. Such expectations from 'outsiders' have, in general, proved to be counter- productive making party leadership uncomfortable and embarrassed. Therefore, while the Congress high-command feels that entry of time-tested poll strategist Prashant Kishor at a level which empowers him with appropriate authority and position to pilot and steer a fundamental reformative change may provide the ailing old party with much needed elixir bringing in new life to it, many in the leadership appear pretty uncomfortable with the idea. And, therefore, keeping the Congress tradition some senior leaders have to come out vocal advocating and demanding this.
Former Union minister, senior leader and the one among the G23, M Veerappa Moily, has pitched in strongly for entry of poll strategist Prashant Kishor's induction into Congress and asserted that those opposing his entry were 'anti-reform'. He also went on to submit that Sonia Gandhi was already effecting reforms in the party and, thus G23 now 'had become irrelevant'. Soon there might be other similar voices demanding Kishor's entry.
Congress high command has had many meetings with Prashant Kishor entry wherein the poll strategist is understood to have made many presentations, put varied calculations and put forward series of possible equations wherein Congress could play a central and pivotal role of creating and then exploiting anti-BJP (read anti-Modi) wave leading it to facilitate formation of the non-BJP government in 2024. Kishor is also understood to have impressed the high command with his study, grasp, analysis and recommendations of the crises and threats that the organization has been facing at various levels and places.
Congress high command is visibly surrounded by deep troubles and insurmountable problems. The list is innumerable and is increasing every day from indiscipline to dissentions to defections to rebellion at least at three states – Punjab, Chhattisgarh and Rajasthan – coupled with marked indecision and apathy at the head-quarters. Elections are coming nearer day by day and Congress simply does not know wherefrom to start. It very badly needs strokes. High command feels that an outsider's voice may be more audible since there is lot of chaos inside and so they have become inaudible.
It is reported that the Congress high command is so impressed with the positivity, practicality and imminence of Kishor's thought that it is very eager to see Prashant stepping in and going ahead with the dream project. He has resigned from his position of the advisor to the Punjab chief minister paving the way for his coveted welcome to the party's high position. What the high command is seemingly worried about is not Prashant's entry to the party – which may happen too easily – but the position and authority that he may be assigned with and more importantly his acceptability by the first-benchers of the party.
One of the General Secretaries being in Charge of the Organization? The chairman or the convenor of a high-power committee reporting to the AICC president? Or simply a back-office boy may be stepping into the shoes of the late Ahmed Patel?
Prashant Kishor is a trained political strategist and has a sharp grip over political demands of the day, is capable of creating a narrative and wave thereof and ensuring that the leader floats over the wave to victory. But then he needs to have a model for this which needs an army-like discipline by all around him. He is not a mass leader and apparently, he has not been seen to possess the potential to lead from the front. Critics also feel that he selected his clients too selectively zeroing in to the potential winners only.
Even though Prashant Kishor has an overwhelming success story of managing electoral politics, the Congress experience is contradictory. While it was outstanding for Punjab, it was a disaster at UP and it is rather too difficult to ignore or forget any of the story. Bihar too has the same say. While 2015 was the celebrated success, his slogan of 2020 for 'Baat Bihar Ki' pledging ten lakh youth in hundred days and making Bihar one of the ten best states of the country just failed through without even taking off.
Given the political importance of UP, its story is repeatedly doing rounds. Besides, his falling out with Nitish Kumar's JD (U) in such a short span of time and the manner and way it happened is also being talked about by Congress leaders. How a person who could not carry a regional party with him despite having the full support of the party's undisputed supremo who explicitly made him number two only next to himself would be able to fit into such a huge organization having diverse and at times contradictory postures? – they ask.
Former UP Congress president, Raj Babbar, had famously commented that Prashant Kishor was merely a good 'sound recordist' managing and regulating only sound bites. 'He is not my leader; my leader is Rahul Gandhi' – he asserted. This is the main issue in today's Congress when high command's mandates too do not carry the weight it used to once carry. Prashant Kishor, most possibly, would not be blindly followed and obeyed by the leaders of the grand old party.
The high command appears to believe the Prashant Theory of political mathematics of Project-2014 as well as his Congress Revival Plan. Congress leaders are, however, sharply divided not over Prashant's entry but his projected position of commanding role in the party. They also do not see anything unique in his ideas. Many leaders – having enhanced intellect and wisdom than others – feel the high command should instead go-ahead implementing lot of the recommendations made out by them instead of trying find those somewhere out of the organization. Congress neither has the dearth of 'modern political knowledge' nor of the 'leaders to bring about reforms' in the party.
Prashant's entry and his perceived role in the party has become a complex question. The first benchers of the party, in general, are reportedly against the idea of even Prashant's entry and his back-office role too. Some of these leaders, like Moily, may go on demanding this for the sake of pleasing Sonia-Rahul but almost none of them is prepared to even imagine taking orders from 'this so-called strategist'.
A crisis riddled Congress is perhaps not ready for this sensitive lateral entry for it may give rise to more problems that it proceeds to address. But there have always been unique ways of working of Congress high command. It has been in a mode of taking excuses for taking unusual decisions to avoid taking on real issues. Even entry of Prasant Kishor and the perceived effect thereof would be dependent on seeing eye to eye those real issues, that Congress appears to fail to recognize. It has to accept first that merely presence of a doctor does never guarantee a cure unless one has the will and also the means to afford and take the treatment recommended.
END OF ARTICLE