PM Modi: After houses, Aligarh will now secure country's borders | India News – Times of India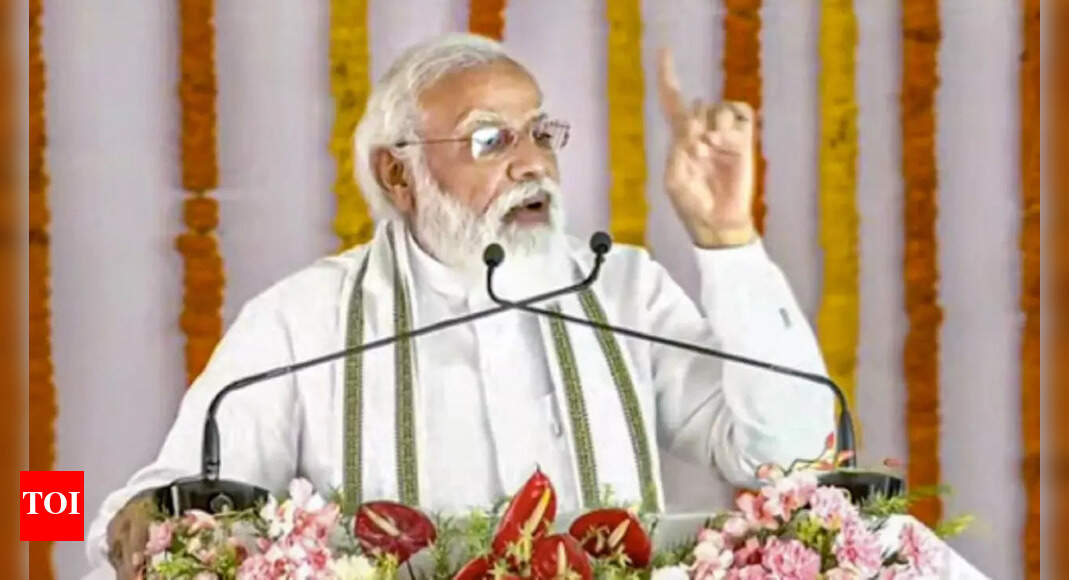 NEW DELHI: Prime Minister Narendra Modi said on Tuesday that Aligarh, which was known to manufacture locks for securing houses, will now play an important role in securing the country's borders.
Speaking after laying the foundation stone of
Raja Mahendra Pratap Singh
University in Aligarh,
PM Modi
said that India will not only become self-reliant in defence matters but will also become a major exporter in the sector.
"The university will focus on modern education and emerge as a hub for defence studies and defence research," Modi said.
The prime minister also visited exhibition models of Aligarh node of the Uttar Pradesh Defence Industrial Corridor.
In 2018, PM Modi had announced the establishment of a Defence Industrial Corridor in Uttar Pradesh while inaugurating the UP Investors Summit in Lucknow.
A total of 6 nodes – Aligarh, Agra, Kanpur, Chitrakoot, Jhansi and Lucknow – have been planned in the Defence Industrial Corridor. The corridor will help in making the country self-reliant in the field of defence production and promoting 'Make in India'.
The Prime Minister said that the defence corridor in Aligarh and the Raja Mahendra Pratap Singh University would transform western Uttar Pradesh soon.
India is among the top 5 military spenders and one of the emerging defence manufacturing hubs in the world. To support the growth of the defence sector, two Defence Industrial Corridors are being set up in India, one in Uttar Pradesh and another in Tamil Nadu.
(With inputs from agencies)