Nations pledge $1 billion in aid for Afghanistan as UN warns of collapse – Times of India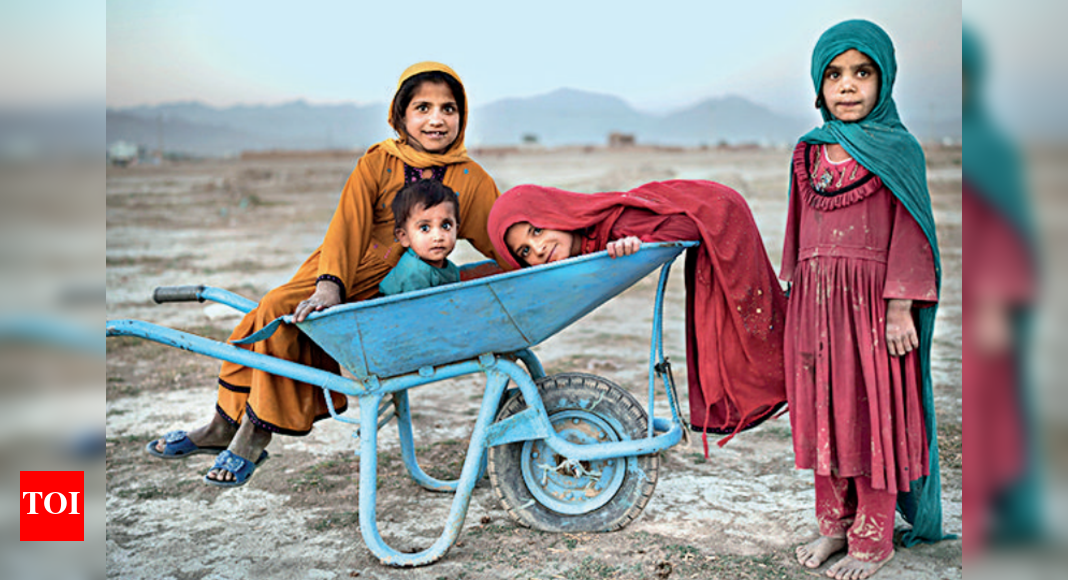 GENEVA: Donors have pledged over $1.1 billion to help
Afghanistan
, where poverty and hunger have spiralled since the Islamist
Taliban
took power, and foreign aid has dried up, raising the spectre of a mass exodus. UN secretary-general
Antonio Guterres
, speaking halfway through a UN conference seeking $606 million to meet Afghanistan's most pressing needs, said it was too early to say how much had been promised in response to the appeal.
After decades of war and suffering, Afghans are facing "perhaps their most perilous hour", he said. "The people of Afghanistan are facing the collapse of an entire country — all at once." He said food could run out by the end of this month, and the
World Food Programme
said 14 million people were on the brink of starvation.
With billions of dollars of aid flows abruptly ending due to distrust towards the Taliban, donors had a "moral obligation" to keep helping Afghans after a 20-year engagement, several speakers in Geneva said.
Neighbours China
and Pakistan had already offered help. Beijing last week promised $31 million worth of food and health supplies, and on Friday said it would send a batch of 3 million Covid vaccines. Pakistan sent food and medicine.
But UN human rights chief Michelle Bachelet, also in Geneva, underlined the Western misgivings. She accused the Taliban of breaking recent promises by once more ordering women to stay at home rather than go to work, keeping teenage girls out of school, and carrying out reprisal killings. "My office has received credible allegations of reprisal killings of a number of former ANSF (Afghan National Security Forces) personnel, and reports of officials, who worked for previous administrations and their family members being arbitrarily detained," she said. "In some cases, the officials were released, and in others, they were found dead." Also, she said, "Women have been progressively excluded."
Officials suggested aid in the future could be impacted by how the Taliban rules.
Linda Thomas-Greenfield
, the US envoy to the UN, said America would add $64 million in new assistance. That brings the US total for Afghanistan to $330 million in this fiscal year, she said, but added, "We need oral and written commitments made by the Taliban about operating rights of humanitarian agencies and the treatment and rights of minority groups, women and girls to be upheld." Germany's foreign minister
Heiko Maas
said the country will give $590 million to Afghanistan and its neighbours, but said the level of Taliban's respect of human rights would be a "benchmark for us and our partners in determining our future engagement with new government". AGENCIE