Last-minute Holi outfit ideas – Times of India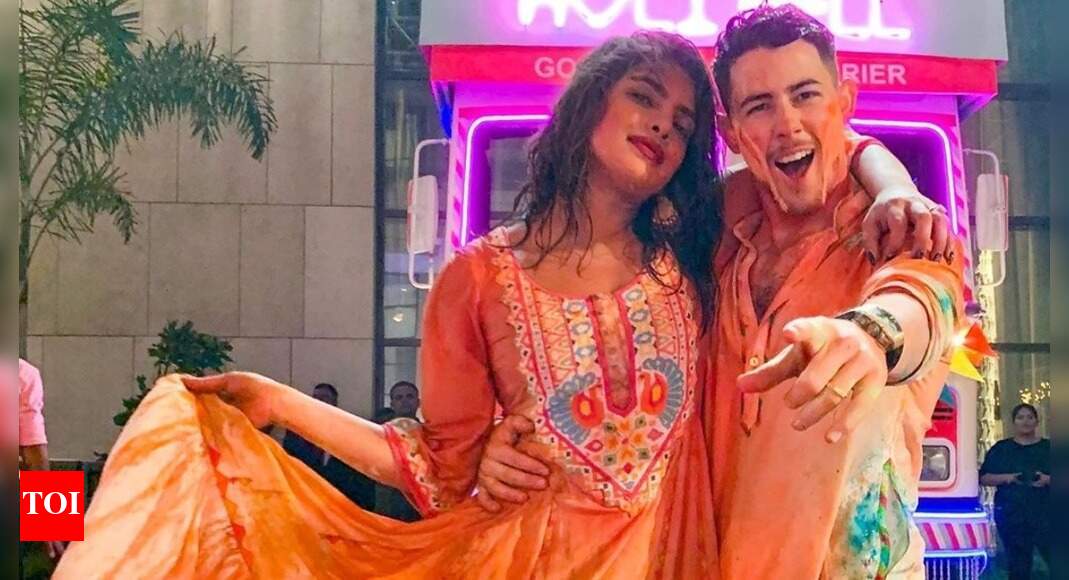 Every festival is a chance to showcase your sartorial taste and style. Among all festivals, Holi parties and celebrations are special. It is a time when you meet a large group of friends and family. Though this time around, we'd celebrate with caution and avoid large gatherings, we will surely dress up in our whity whites. If you've been busy with work or received a last-minute invitation from extended family, here are some cool ways to put together an outfit this Holi, courtesy Ravi Gupta , Creative Director , Gargee Designers.
Pair your usual kurta-pyjama with a drape. It can be a borrowed dupatta or a shawl that can be styled over the kurta. Try and coordinate the colours. If not block colours of white, black and blue go perfectly well with any patterned kurta.
Dress up your outfit with a smart bandhgala jacket. These jackets instantly give you a chic look. A cool jacket will steal everyone's attention. It also looks good with a pair of jeans and a short kurta. You don't need to be completely traditional.

If you decide to do some shopping, pick a combination of colours. The Pantone colours of the year are very popular. You can also opt for thread work, embroidery and self-patterned fabric. Your outfit will look dressy and effortlessly fashionable.
Pick a fabric that is comfortable for you. Often kurtas and pyjamas come in satin, cotton and silk. Holi is a time when cotton works best. For formal sit-down dinners, you can opt for something more luxurious like silk and velour. Self-patterned fabrics are subtle and elegant. They often give an outfit the extra pizzazz making it ideal for celebrations.

Pair your different outfits together. You can mix-n-match your outfits with colours and designs – short kurtas can be clubbed with dhoti style pyjamas, for example. You can alter your long kurtas to a different style or length as well. Create your own patterns of Kurta cuts that will suit your pants or pyjamas.
Use a different kind of drapes for your Holi look. These days kurtas and pyjamas come in all kinds of styles. Combine something that will work best for the occasion, place and group you hang out with. Sometimes, the simplest of outfits stand out the most so don't hesitate to play safe.
If you enjoy being experimental, you can add different colours and patterns to your outfit. Floral designs on kurtas are popular. It will be a hit idea for Holi celebrations.
Holi is a festival of the spring so ensure to pick something that is most comfortable for you. Also, playing with colours can sometimes damage the fabric so be careful. Enjoy a safe Holi with colours and fashionable outfits.