James Jeggo handball costs Socceroos in draw with China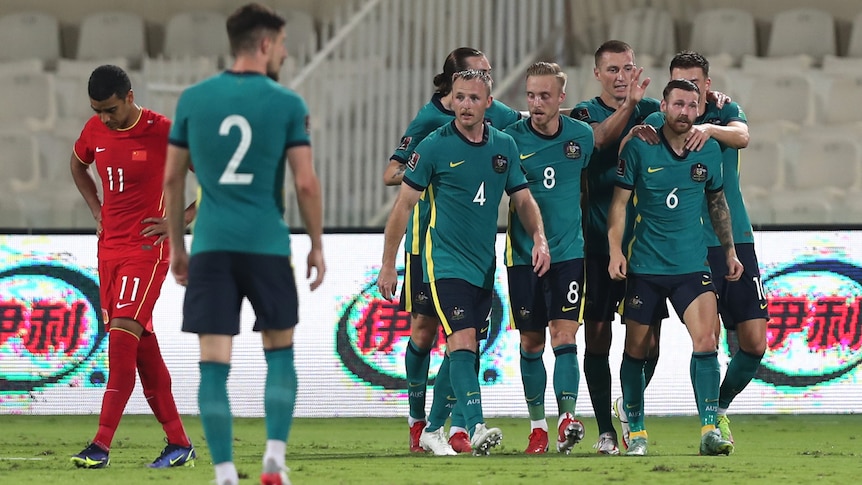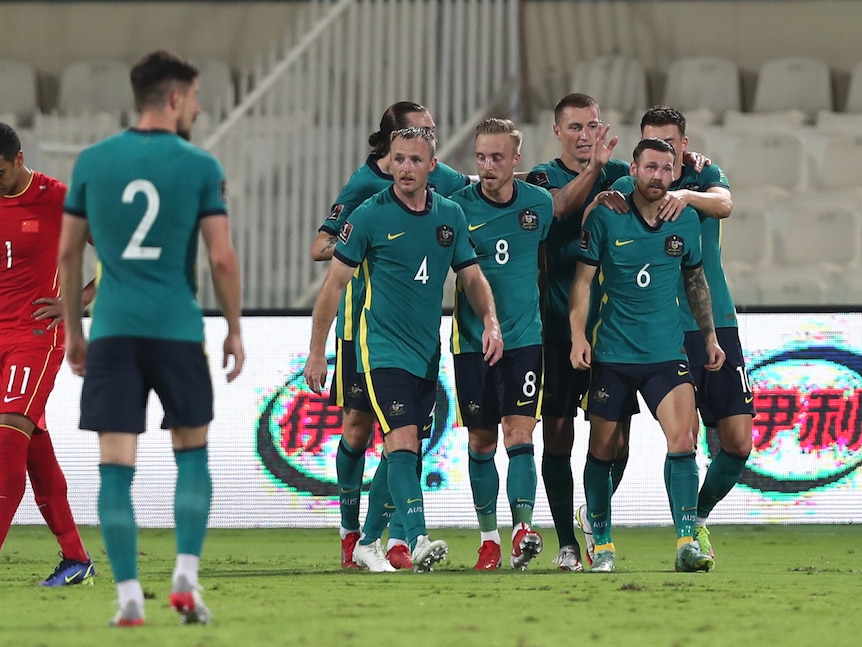 The Socceroos have been held to a potentially damaging 1-1 draw by China in their World Cup qualifier in Sharjah.
Despite dominating possession and play for much of the match a VAR review turned the game in the 66th minute.
Having already given away a free-kick which was then whipped into the area by Chinese striker Ai Kesen, James Jeggo went up for the clearing header, his arms away from his body and raised.
Replays confirmed the ball hit Jeggo's outstretched arm and a penalty was given.
China midfielder Wu Lei then buried the penalty past Mat Ryan in the Australia goal.
The penalty cancelled out Mitch Duke's first half goal, which came when he scored with a powerful downward header in the 38th minute, off a Martin Boyle cross.
More to come.
Stats
Heatmap
Play-by-play
Standings
Posted , updated