Handscomb on the national outer, but happier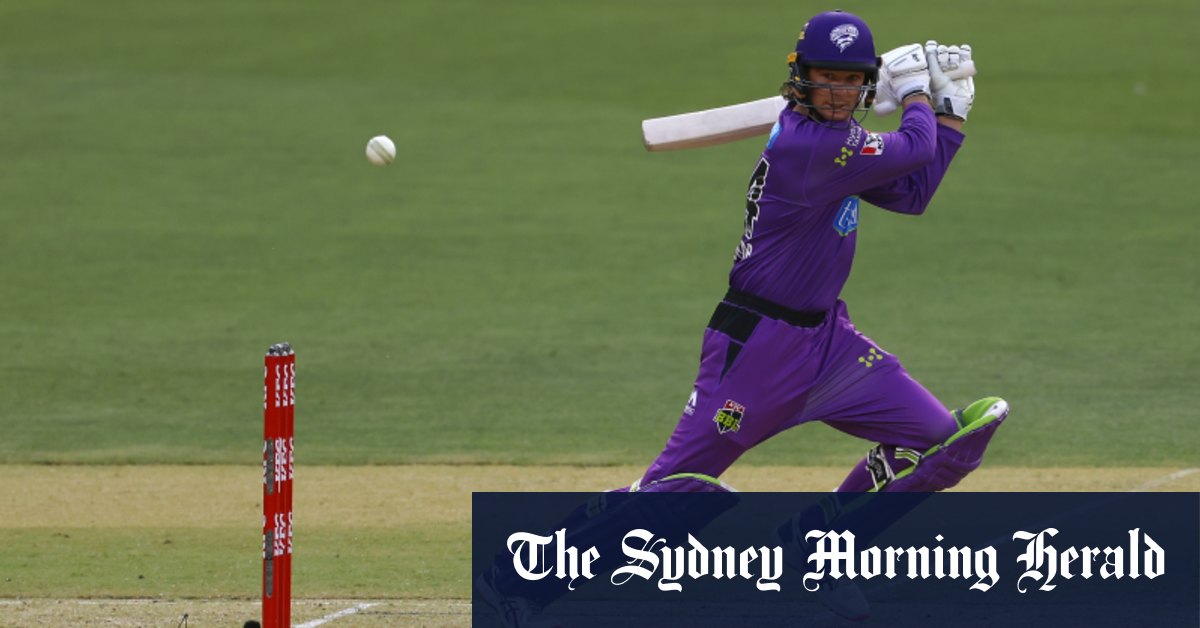 He isn't expecting that to change any time soon.
"I'm feeling good, I'm happy with how I'm batting. I'm in a really good headspace at the moment, which is a nice change from the previous couple of years but honestly reading between the lines I think I'm a little way off just based on what you can see and the direction the guys are going," Handscomb said on Monday.
"That's perfectly fine, that's the selectors' job and the coach's job to pick their best teams for Australia."
While Handscomb agrees being removed from the strain of a fringe dweller's existence is part of the reason for his changed mindset, he has also worked hard on his mental game with sports psychologist David Reid. Already looking different with longer hair, a lockdown-inspired move that has stuck, the changes to his head are more than hair-deep. He has trained himself in breathing techniques, learning to follow his gut when making captaincy decisions, and has tapped into music to get himself into the zone. Watching footage of himself play has also been beneficial.
Perhaps the biggest difference of all is that he has all but abandoned social media, and deleted the cricket news app off his phone.
"Probably the biggest thing is I've got off most social media, and try not to read anything that's put in the media, because it's like compounding interest, the more you read, the more it starts to take over your life."
Loading
The BBL remains his primary focus, with state border restrictions meaning that the back-half of the domestic season remains up in the air.
"Because the Shield season could be anything now. We don't know what's going to happen, where games are going to be, who's playing who. There's no point worrying too far into the future with something like that because they all get changed at the drop of a hat," he said.
But Handscomb acknowledged that planned simultaneous tours to South Africa and New Zealand would dilute the Sheffield Shield's quality.
"As a competition in general we've always prided ourselves on it being the strongest domestic competition in the world, which is obviously pretty hard if 40 of our best players are going to be missing most of the back end of our Shield season based on quarantine and playing and travel and all that. But on the flipside and on a positive note it means the next generation of players are going to get a go. What that might mean for the competition in a couple of years is that these young guys have had that experience, and when they get another crack at some stage, they'll be better for it."