Game of the Week 481: R. Rapport vs S. Karjakin
Game of the Week #481
The Norway Chess Tournament is not all about the duel between World Champion Magnus Carlsen and World Championship Challenger Ian Nepomniachtchi (that will be saved for their World Championship match in November), but the rising star of Richard Rapport is the big news. So far Rapport gained 18 rating-points in Norway and has climbed to number 6 in the world rankings.
Last week we studied his instructive good knight vs bad bishop endgame against Tari and this week we will examine his positional win against Karjakin.
Warm-up question: What would you play here with Black?
---

Practical Chess Strategy: The Bishop
When it comes to strategy, one of the key things that chess professionals understand much better than amateur players is the role of the bishop which is the key theme on this video course.
---
This week's show
---

In this opening Black opts for active piece play and is not afraid to fight for the initiative from an early stage. One of the many good features of this opening is that Black is often the side which controls the pace of the game.
---
Watch previous shows
---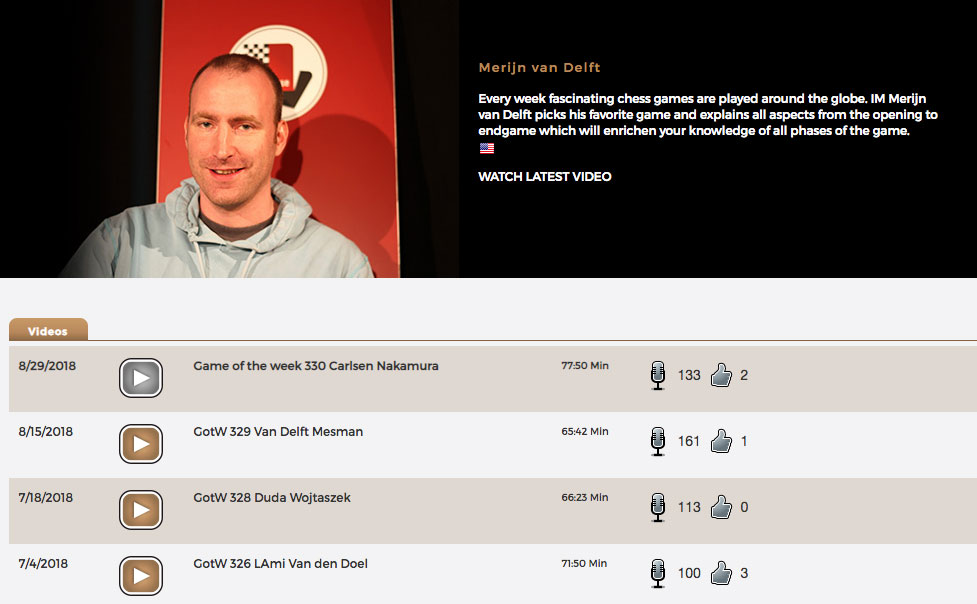 Many more Game of the Week shows are available in ChessBase Videos
Links