baradar: Killed, injured or keeping low-profile? Mystery over Mullah Baradar's whereabouts – Times of India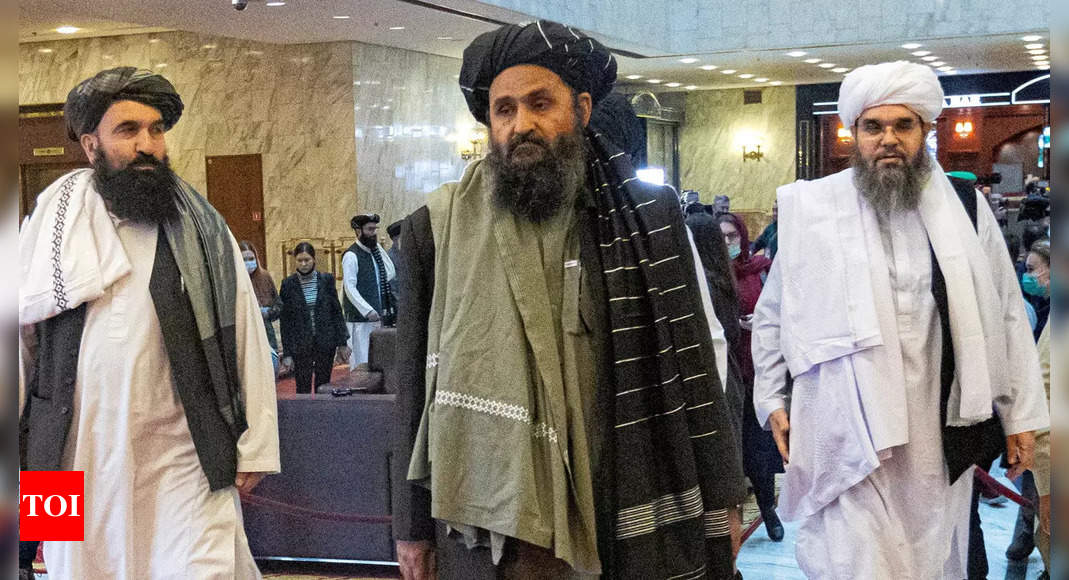 NEW DELHI:
Mullah Baradar
never shied away from cameras, yet he hasn't made a public appearance in several days.
The prolonged disappearance of the new deputy chief minister of Afghanistan has raised various questions about his whereabouts.
According to rumours,
Baradar
is either dead, grievously injured or maintaining a low-profile. Which of these is actually true, no one can say for sure.
But reports do suggest that all's not well.
Arguments over power sharing
According to reports, a shootout erupted during arguments over sharing of power after the Talban took over Afghanistan.
The argument between the group's co-founder
Mullah Abdul Ghani Baradar
and a cabinet member had happened at the presidential palace, a BBC report said.
One
Taliban
source told BBC Pashto that Baradar and Khalil ur-Rahman Haqqani – the minister for refugees and a prominent figure within the militant Haqqani network – had exchanged strong words, as their followers brawled with each other nearby.
The Taliban sources told the BBC that Baradar had left Kabul and travelled to the city of Kandahar following the row.
The sources said the argument had broken out because Baradar, the new deputy prime minister, was unhappy about the structure of their interim government.
Reports say that Baradar could have been injured during the shootout.
Questions and Taliban denial
Why exactly has Baradar not appeared in public view since the reported scuffle isn't clear either.
Baradar is among the most recognised faces of Taliban and led several rounds of talks in Doha. He is not aversed to being photographed either.
Moreover, the US has now withdrawn all its troops from Afghanistan and there are no more drones looking for its leaders.
Plus, Baradar was in fact pipped to be the leader of the new Afghanistan government but was sidelined at the last-minute, with Mohammad Hasan Akhund becoming the Prime Minister.
Meanwhile, Taliban have shot down all rumours surrounding Baradar.
Sulail Shaheen, a Taliban spokesman, said Baradar issued a voice message rejecting claims he had been killed or injured in a clash.
"He says it is lies and totally baseless," Shaheen said in a message on Twitter.
The Taliban have also released a video footage purportedly showing Baradar at meetings in Kandahar.
However, many news agencies said they could not independent verify the footage.
Taliban's supreme leader, Mullah Haibatullah Akhundzada, has also not been seen in public since the Taliban seized Kabul on August 15.
However, he issued a public statement when the new government was formed last week.
Taliban say that both leaders will make a public appearances soon.
(With inputs from agencies)