NEW DELHI: Morris Garages India introduced a facelift of
Hector
within 18 months of launch, which is actually a very quick period for the popular offering. Now that MG has done what it wanted to, we take a look at what has changed and were those really needed?
Let me give you a brief idea of what MG has done. It took one successful nameplate – Hector – and stretched it to meet the audience of a segment over and above. Introducing the Hector Plus 7-seater, the line-up is capable of pinning down rivals as pricey as Rs 30 lakh. The 5-seater, 6-seater and the brand-new 7-seater share the same engine and transmission options, similar silhouette and features and are priced between Rs 13 lakh and 20 lakh (ex-showroom, Delhi). Which one do you prefer?
Hector Facelift:
Back in 2019, Hector was quick to get off the block, thanks to some serious road presence and funky features. The company has refrained from infusing drastic changes to the facelift. The Hector facelift shares the grille design with the electric ZS EV. Parametric circle with chrome-topped beads feature of the chin. The chrome-laden circumference around the grille should go down well with customers.
Illumination unit comprising sleek LED headlamps and cubical fog lamps are carried forward. The skid plate is darker to look at than before. Was it required to fix something which was not broken? Well, we think it was not. The change that definitely impressed us was the 18-inch wheels instead of 17. The tyres spoon the wheel arches and the gap between them has reduced significantly, reaffirming the butch stance.
Before you dive into the world inside, there are a couple of minor changes, which you may overlook on the go. The light strip connecting the tail lamps have been replaced by a chrome belt. The tail gate can now be opened with the touch of a button. Speaking of touch, the key is a new one, which resembles the one like the Hector Plus. The key is flatter and bigger and has a matte texture. A couple of minor changes are too subtle to notice like new fonts for Internet Inside.
The black upholstery was just fine with the Hector. The facelift brings in twin colour choices. The top two trims (Smart and Sharp) offer the choice of greyish fabric along with black. The rear cushioning has been improved for better seating, the company claims. We couldn't observe any difference though.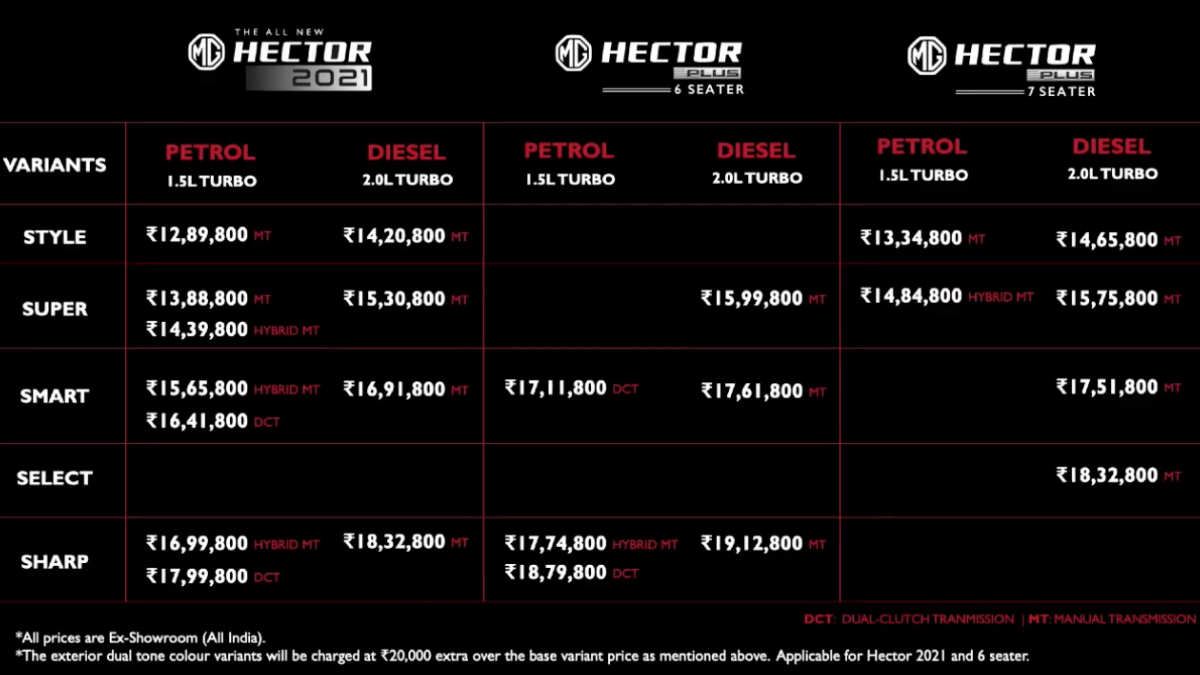 The front seats are electronically adjustable and come with a ventilation feature. Wireless charging and auto-dimming inside rear view mirror are also part of the package. These creature comforts have been increasingly common in products across the segments in the last 12 months or so. Necessary or not, it's good to see MG Motors India making amends in time to leave out on nothing. Mechanicals and engines are unchanged in the Hector line-up.